Xbox One X Consoles Are Now Available to Pre-Order
20/09/2017
The Xbox One X, formally known as Project Scorpio, was officially unveiled by Microsoft earlier this year at E3 and it promises to be the most powerful console on the market, eclipsing even the...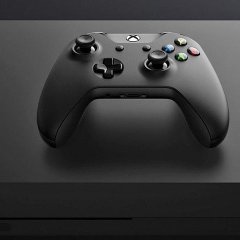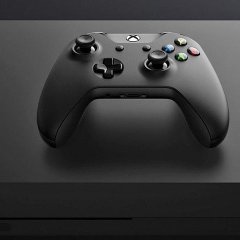 Últimos artículos
10 Classic PlayStation JRPGs That Need to Make a Comeback Rumors have been brewing about Sony making a move to revive its Japan studio in order to work on bringing back some of their beloved JRPG experiences for consoles. There's plenty of promising...
These Are the Top 5 'Resident Evil' Video Games The competition for the fifth slot was close.
Video Games That Cost More to Make Than Hollywood Blockbusters Blockbuster movies are costing more and more money to make nowadays, but they aren't always the most expensive entertainment to produce. Video games are quickly taking over. The average...
How Valve Aims to Combat Steam 'Review Bombing' "Review-bombing" is a coordinated effort to damage the public profile of a company or product by inundating it with negative reviews.
'Guild Wars 2: Path of Fire' Drops Launch Trailer Billed primarily as a "content" expansion—against its forerunner Heart of Thorns' "feature" leanings—Guild Wars 2: Path of Fire is almost upon us.
The Pokemon Game Created Inside 'Minecraft' Without a Single Mod Throwing Pokemon into Minecraft is not a new thing. I mean, heck, there's nothing shocking about seeing mods that insert those dang creatures into any video game.
Crazy Things Game Developers Hide From You Video games don't always play fair. Usually, that's for the best. Without small, on-the-fly adjustments, many games would be too easy, too hard, or even worse, just plain boring.
Exploring the Deadly Landscapes of Code Vein In this clip you can get a feel for the variety of settings that will be yours to explore in Code Vein, from the cavernous underground area to regions alight with flames or frosted over with ice and..
15 'Assassin's Creed Origins' Features You Need To Know About Here's fifteen of the most crucial and exciting Assassin's Creed Origins details we have...
7 Awesome Exotics You Need In Your 'Destiny 2' Arsenal .
'Super Mario Odyssey' Feels Like It's Taking Cues from Zelda Nintendo's made no secret of the fact that it's trying to recreate the delights of Mario 64 with Odyssey - but it's invoking a less obvious influence alongside that Nintendo classic.
'Halo Wars 2': See it in 4K on Xbox One X Halo Wars 2 looked and ran just fine on the standard Xbox One or Xbox One S, but the top-down real-time strategy game is a natural choice to benefit from the added power and resolution of the Xbox...
'Final Fantasy XV' Multiplayer DLC Gets Release Date Play with up to three friends online starting October 31.
'Ragnarok' Director in Talks for Live-Action Akira Remake Thor: Ragnarok helmer Taika Waititi is reportedly in talks to direct the long-gestating, live-action remake of Akira, based on the manga and 1988 anime.
Microtransactions Are Hurting and Devaluing Video Games Over the last few years microtransactions have become increasingly more commonplace within the video game industry, popping up in a huge number of high profile games as video game companies have...
All the News From Sony's PlayStation TGS Conference Monster Hunter World release date, new game announcements and more.
Dumb Reasons These Video Games Were Canceled The video game industry is highly competitive and fraught with struggles on the development end. Deadlines, bugs, securing that perfect timing when trends like zombies or flapping birds are hot...
Infographic Shows Entire 'Assassin's Creed' Franchise History Assassin's Creed has been a widely accepted and highly popular video game franchise ever since its inception and the game's exposure has only grown in the years since.
The Worst Ideas in Gaming History In the topsy-turvy world of video games, sometimes risks pay off. Many gamers dismissed motion controls as a simple gimmick, and argued that they wouldn't last.
The Untold Truth of 'Game of War' Game of War took the world by storm in 2015 with a high-profile Super Bowl commercial featuring scantily clad supermodel Kate Upton—an advertising gimmick for which developer Machine Zone...