TV Shows That Would Make the Best 'Pokemon Go'-Style Games
30/08/2017
Pokémon Go is sweeping the nation, with tens of millions of people living out a childhood fantasy by actually getting to be a part of their favorite TV show. that got us thinking: which other hit...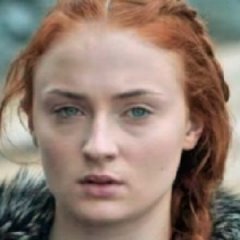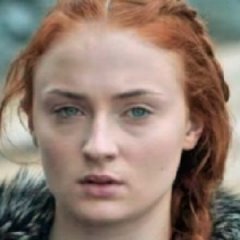 Últimos artículos
Ways 'LawBreakers' Is Similar 'Overwatch' & How It's Different Release a hero shooter in 2017, and it's bound to be compared to Overwatch. It's simply an inevitability.
Delve Into the Darkness of the Cyberpunk Horror 'Observer' You're an Observer.
'Dragon Project' Finally Brings Monster-Slaying Action to the US One of Japan's biggest free games is finally making its way to the rest of the world with Dragon Project, a monster-slaying RPG coming straight from Sega subsidiary goGame. After topping the...
Best 'PUBG' Moments From The 2017 Gamescom Invitational PlayerUnknown's Battlegrounds continues to be one of the most popular games to watch on Twitch, and there are no signs of this changing any time soon...
All the Things You Don't Know About 'Death Stranding' You actually know more about Death Stranding than you think.
'Sonic Mania' Launches for PC, is Accidentally Online-Only Denuvo's copy-protection system seems to be the problem.
Top 10 Best Sonic the Hedgehog Games, Ranked After a long string of mediocre (at best) Sonic games for the Wii, Sonic Colors finally put everything together and delivered a quality Modern Sonic experience. Developers finally ditched the...
The Best PC Games From Every Genre Let's get one thing out of the way before we dive into the deep end of the pool: This is not a historical retrospective of the best or most-groundbreaking PC video games...
Why There's No Game Over in 'Super Mario Odyssey' Over the past 32 years Nintendo's Mario character has appeared in 20 games carrying the Super Mario name. In each and every one, repeated failure will eventually lead to a game over state.
Early Virtual Reality Was a Wild & Crazy World While Oculus, Samsung, and Sony are busy getting all the headlines about virtual reality headsets, the old timers among us are leaning back, arms folded, saying, "Mmm hmm...
A Look at Some of the Indie Games Coming to the Switch SteamWorld Dig 2, Portal Knights, Owlboy and more are on the way for the hybrid system.
The Best 'Civilization 6' Mods You Should Try We still haven't heard back from Firaxis about when we can expect Civilization 6 modding tools, but we know they're coming and should include some improvements over Civ 5's set.
The Strangest Patch Notes in the History of PC Gaming Most patch notes are boring. Fixed a bug that stopped a menu from opening properly. D.Va's Defense Matrix doesn't last as long. Wukong's attack speed is 10 percent slower.
How 'Wolfenstein 3D' Is influencing 'The New Colossus' It's a quaint slice of 1960s Americana: a little town, a busy diner, a chatty friend. With the sounds of a July 4th parade marching down main street, a blonde woman gossips with a waitress.
These Are the Best Strategy Games to Play Right Now When it comes to selecting the best strategy games, we go deep into genre's rich history on PC.
What Does 'Exclusive' Even Mean Anymore? Growing up, were you a Nintendo kid or a Sega kid? While the answer to that question rested partially on which console your parents bought you during those formative years, your preference was...
'Destiny' Gear That Will Be Difficult to Say Goodbye To Destiny 2 is right on the horizon as its console release date stands just one week away. Guardians everywhere are currently doing their last runs of all the activities that the original game has...
15 Things You Need To Know Before You Buy 'Yakuza Kiwami' The remake of the PS2 classic is nearly here but there's a lot that's changed...
Microsoft Reportedly Stops Selling Original Xbox One Console Update: Microsoft has confirmed that it has entirely discontinued the original Xbox One model.
15 Best Secret Cutscenes In Video Games Whether from collecting everything or being at the right place at the right time, secret scenes abound in games...