The Most Violent Games of All Time
21/09/2017
Violence and video games go together like America and apple pie, Germany and beer, or YouTube and sexism. The past several decades have seen legal battles and boundary pushing in proportion with...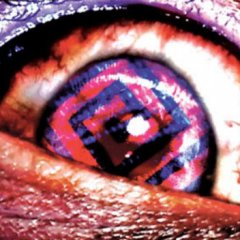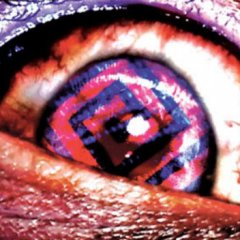 Últimos artículos
10 Best 'Sonic the Hedgehog' Games Ever Created So let's celebrate Sonic, because despite the guy's spotty history, there are plenty of excellent games throughout history that are still worth revisiting today.
Where to Find Every Raid Chest in 'Destiny 2' There are nine chests hidden around the underbelly of the Leviathan raid - here's where to collect each one.
'Tomb Raider' Director Reveals 6 Major Video Game Influences .
These Are the Best 'Star Wars' Video Games Ever The release of the original Star Wars trilogy saga was met with instant and massive success. At around the same time, video gaming entered a new era with the release of the second generation of...
'Call of Duty: WWII' Gets Meet the Squad Trailers Activision has released four new trailers for the upcoming FPS, Call of Duty: WWII. The trailers are apart of "Meet the Squad.
The Worst Video Game Rip-Offs Ever Ever play a video game and think "hey, I've played this before"? While games within the same genre are always going to have similarities, some games just go too far.
10 of the Best Gaming Companies That Do Twitter Right Sometimes a truly great Twitter account isn't always about having the best original tweets. Sometimes just having the best retweets is enough to garner an incredible amount of fanfare and...
Xbox One X Consoles Are Now Available to Pre-Order The Xbox One X, formally known as Project Scorpio, was officially unveiled by Microsoft earlier this year at E3 and it promises to be the most powerful console on the market, eclipsing even the...
10 Classic PlayStation JRPGs That Need to Make a Comeback Rumors have been brewing about Sony making a move to revive its Japan studio in order to work on bringing back some of their beloved JRPG experiences for consoles. There's plenty of promising...
These Are the Top 5 'Resident Evil' Video Games The competition for the fifth slot was close.
Video Games That Cost More to Make Than Hollywood Blockbusters Blockbuster movies are costing more and more money to make nowadays, but they aren't always the most expensive entertainment to produce. Video games are quickly taking over. The average...
How Valve Aims to Combat Steam 'Review Bombing' "Review-bombing" is a coordinated effort to damage the public profile of a company or product by inundating it with negative reviews.
'Guild Wars 2: Path of Fire' Drops Launch Trailer Billed primarily as a "content" expansion—against its forerunner Heart of Thorns' "feature" leanings—Guild Wars 2: Path of Fire is almost upon us.
The Pokemon Game Created Inside 'Minecraft' Without a Single Mod Throwing Pokemon into Minecraft is not a new thing. I mean, heck, there's nothing shocking about seeing mods that insert those dang creatures into any video game.
Crazy Things Game Developers Hide From You Video games don't always play fair. Usually, that's for the best. Without small, on-the-fly adjustments, many games would be too easy, too hard, or even worse, just plain boring.
Exploring the Deadly Landscapes of Code Vein In this clip you can get a feel for the variety of settings that will be yours to explore in Code Vein, from the cavernous underground area to regions alight with flames or frosted over with ice and..
15 'Assassin's Creed Origins' Features You Need To Know About Here's fifteen of the most crucial and exciting Assassin's Creed Origins details we have...
7 Awesome Exotics You Need In Your 'Destiny 2' Arsenal .
'Super Mario Odyssey' Feels Like It's Taking Cues from Zelda Nintendo's made no secret of the fact that it's trying to recreate the delights of Mario 64 with Odyssey - but it's invoking a less obvious influence alongside that Nintendo classic.
'Halo Wars 2': See it in 4K on Xbox One X Halo Wars 2 looked and ran just fine on the standard Xbox One or Xbox One S, but the top-down real-time strategy game is a natural choice to benefit from the added power and resolution of the Xbox...