The Most Offensive Stereotypes in Video Games
01/10/2017
As with any form of fiction, video games can be pretty dumb when it comes to portraying diverse characters as well-rounded humans (or aliens, or robots…), and occasionally stray into some pretty...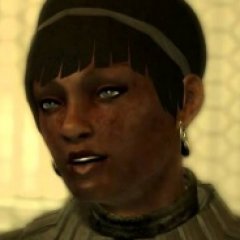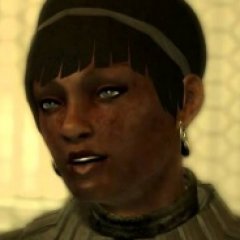 Últimos artículos
15 Things To Know Before You Buy 'The Evil Within 2' The key facts to get you pumped for the upcoming survival horror game...
15 Worst Horror Games Ever Not every horror game is a timeless gem. Here are 15 horror games that are so bad they're funny...
The Best Multiplayer FPSes You Probably Aren't Playing Before Destiny 2, Call of Duty: WWII, or Star Wars Battlefront 2 swoop in and demand sixty of your dollars, consider investing in these already-great, cheaper shooters. I give these...
What You Should Know Before Starting 'Total War: Warhammer 2' Total War: Warhammer 2 is great. The Creative Assembly has elegantly streamlined the game, introduced an excellent new campaign structure and done a tremendous job of realising four exciting...
Behind the Addictive Psychology of Loot Boxes Loot boxes are everywhere. They're in shooters, RPGs, card games, action games and MOBAs. They also take the form of packs, chests and crates.
These are the Best 'Divinity: Original Sin 2' Mods Divinity: Original Sin 2 is an exceptional RPG, but that doesn't mean mods can't make it even better. With its robust editing tools and intuitive Game Master mode, expect to see lots of...
The Best Game Engines for Making Your Own 2D Indie Game Making games is hard. The more you know about the process, the more miraculous it seems that games get made at all. As former PC Gamer writer Tom Francis described programming when he was making...
The Weirdest 'Zelda: Breath of the Wild' Mods It might surprise you to learn The Legend of Zelda: Breath of the Wild has a thriving mod community.
13 Biggest Video Games That Never Came Out The saddest game cancellations from the NES era to present day.
Video Games That Will Make you Get Out Your Old Game Boy Fuzzy speakers and a screen limited to green and slightly darker green, Nintendo's Game Boy was a pixelated revolution in portable gaming. Pump it full of AA batteries (borrowed from your...
Overpowered Video Game Weapons That Ruin All the Fun Overpowered weapons in video games are typically acknowledged in one of two polarizing ways: as the greatest tool in the game, or a spawn of hell sent to this earth to ruin the good times of all....
The Best Western-Themed Video Games Ever Released Yesterday, Rockstar Games finally released a new trailer for Red Dead Redemption II. Like the previous trailer, the new video didn't have much in the way of details.
Sony Doesn't Plan on Creating a Handheld to Compete With Switch Both the PlayStation Portable and its successor, the PlayStation Vita, enjoyed success in Asian territories. This wasn't the case for the rest of the globe.
The Sands Are Shifting in 'Assassin's Creed Origins' Fans React to Super Mario Odyssey and We Get 21 Kills in Destiny 2 Ep.
Classic Cheats and Codes for SNES Classic Edition .
How a Cancelled 'Fallout 3' Sequel Led to 'New Vegas' Learn how the original Fallout 3's cancellation led to the rise of 2010's New Vegas.
Commodore 64 Mini Console Announced Classic home computer the Commodore 64 is staging a comeback - this time as a fully-licensed "mini" version.
Bungie Still Working With Sony to Fix 'Destiny 2' PS4 Crash .
The Evolution of Music in Mario Games A look at how the soundtrack of Super Mario has evolved from its 8-bit origins to its more contemporary form.
The SNES Classic Review Roundup Nintendo's Super NES Classic Edition has been contentious since the product was announced.