The Best 'Star Trek' Games You Need to Play
26/09/2017
Star Trek's relation to games has always been… shaky. Unlike Star Wars, which had Lucasarts' hand on the tiller for at least the 90s, it's always been a licensed property and not often a successful...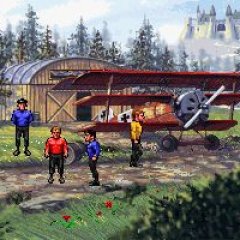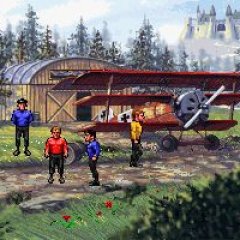 Últimos artículos
The Best Ways to Improve Your Gaming Skills There's nothing more humiliating than being the one guy who is consistently eliminated first in Super Smash Bros. tournaments.
Video Games That Led to Real-Life Lawsuits The history of video gaming is relatively short, but it's been filled with weirdness, not to mention lawsuits.
'Project Cars 2' Raises The Bar For Racing For those of you who love to really immerse yourselves, Project Cars 2 supports up to three screens for a really in-depth experience and it also supports full VR, assuming you have a rig.
'GTA 5' Might See Nintendo Switch Release After months of speculation, Rockstar Games revealed that L.A. Noire will indeed be releasing on the Nintendo Switch, proving a couple rumors to be true. Now, one of the folks that brought the...
5 Improvements 'Destiny 2' Makes Over the Original I've spent quite some time over the past couple of weeks sinking my teeth into Bungie's latest title, a sequel to the controversial, yet successful, Destiny.
How to Get Your Significant Other Hooked on Gaming Being the only gamer in a relationship can be rough stuff. The guilt of monopolizing the good television, the sadness of spending time apart to level up, and the deep compulsion to rejoin your...
Super Weird Product Placements in Video Games .
Square Enix Wants to Bring 'Final Fantasy 15' to the Switch If Final Fantasy 15 director Hajime Tabata has his way, Switch owners will be able to play the latest Final Fantasy game on Nintendo's hit console.
Remembering 'Dragon Ball Z: The Legacy of Goku' .
Bethesda Plans to Develop More Games for the Switch .
Abandoned Xbox Smartwatch Allegedly Revealed Images have surfaced that seem to reveal a never-produced Xbox brand smartwatch from Microsoft.
'Golf Story' Is Launching In North America On September 28th Golf Story has always had a tentative September 2017 release window, but a Nintendo Switch eShop listing has narrowed the launch date down. In Europe, the eShop says it will be released on...
'The Fate of the Furious' Comes to 'Forza Motorsport 7' Forza Motorsport 7 doesn't launch for another week, but Turn10 Studios and Microsoft are announcing a second downloadable car pack for the game.
The Most Over-Hyped Games Ever Don't fall for the hype...
15 Creepy Video Game Easter Eggs That Will Keep You Up At Night Let us check out the 15 creepiest easter eggs in video games...
Questions You Should Ask Yourself Before Buying A Hyped Game Consider asking these to yourself before jumping into your next game purchase...
15 Upcoming VR Horror Games That Look Terrifying Here are the top 15 upcoming VR survival horror games of 2017 and beyond you need to keep an eye out...
Craziest Ways Video Game Pirates Were Punished By Developers Developers are always looking at new ways to protect the games they make, and also make sure that they don't lose money while pirates and hackers steal their game and much of their hard work...
Weird Video Game Adaptations of Famous Movies It makes sense to start out with a classic game, one that almost defines the failure of the movie game genre. Friday the 13th — wisely seen as one of the worst games ever created — is a...
15 Glitches That Became Features In Video Games On a few rare occasions these glitches actually turn out to not only improve that game, but to change the gaming industry as a whole...