Shirtless Mario Modded Into 'Super Smash Bros' for Wii U
18/09/2017
A skin mod emulating the now-famous image of mario in boxer shorts from super mario Odyssey has already made its way to super smash bros. for Wii U.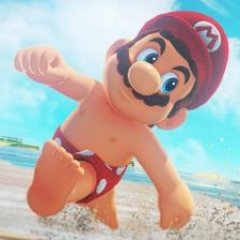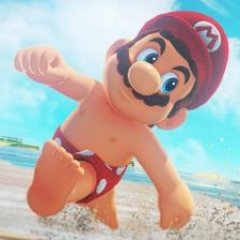 Últimos artículos
Noteworthy Games Still Coming to PC in 2017 Earlier this week, we set out to catalog every PC game coming out before the end of this year, from Fruit Golf to What!? My Neighbors Are Demons!!?, but there are so many games our fingers started...
Nintendo Celebrates 'Metroid: Samus Returns' By Looking Back Metroid: Samus Returns released for the Nintendo 3DS just a few days ago, and the hosts of Nintendo Minute have celebrated the game's launch with a new video.
Fils-Aime Gives Insight On What To Expect From Nintendo in 2018 During Variety's recent Entertainment and Technology Summit, Nintendo of America's President Reggie Fils-Aime briefly gave an outline of the company's plans for 2018.
The Hardest Japanese Arcade Games From maimai MURASAKi to Gunslinger Stratos 3, the world's most difficult games can be found inside Japanese arcades.
Clever Ways to Get Ahold of a Super NES Classic Edition You don't want a Super NES Classic Edition console. You need a Super NES Classic Edition Console.
Nintendo Ships Every Switch With a Hidden NES Emulator When the Switch launched, it did not have access to the Virtual Console, but Nintendo does intend to launch a Switch Virtual Console at some point in the future. Access to retro games is also...
Tips and Tricks on How to Play 'Absolver' In Absolver, Sloclap and Devolver Digital's cerebral martial arts game, you play as a Prospect hoping to fight your way to the hallowed status of Absolver.
How Samus Got Her Groove Back In 'Samus Returns' Aside from a few minor tweaks and a new look, Metroid: Samus Returns doesn't do anything new to the series; and that's probably...
Why We Never Got to Play 'Dead Space 4' In 2008, Dead Space introduced us to Isaac Clarke, a lowly engineer forced to fight his way off a zombie-infested spaceship. It was an instant hit. Dead Space racked up over two million sales...
Ridiculous Games That Were Rightfully Cancelled A convo about crazy cancelled games featuring Steven Seagal, The California Raisins, and Tiny Toons to name a few.
Every Metroid Game Ranked From Worst to Best From the Chozo homeworld Tallon IV to the Metroid-infested depths of SR-388, Samus has been to countless planets and survived many harrowing adventures.
15 Things You Didn't Know The PS4 & PS4 Pro Could Do Let's take a look at 15 things you probably didn't know your PS4, PS4 Slim or PS4 Pro could do...
15 Things You Didn't Know The Xbox One & Xbox One X Could Do Here are 15 things you probably didn't know that the Xbox One, Xbox One S and Xbox One X could do...
Top 100 Greatest Video Game Secrets The greatest secrets in gaming of all time...
6 Secrets And Easter Eggs You Might Have Missed In 'Destiny 2' The dust has settled.
Nintendo Will Bring Back the NES Classic Edition in 2018 Last year, Nintendo launched its great monument to bait-and-switch, the NES Classic Edition. The cutting-edge 30-year-old console packed a reasonable number of classic NES games into a diminutive...
The Heartbreaking 'Warcraft' Tale of Illidan & Tyrande From here, Illidan's journey started to spiral, and his exterior soon began to match the darkness within him.
Greatest 'Metal Gear Solid' Bosses Ever One of the most prolific and influential video game series comes to an assumed end next week.
5 Games That Changed Drastically During Development Resident Evil 2 is one of the most iconic PS1 video games that scared plenty of fans back in the day. The plot centered around rookie police officer Leon Kennedy and Chris's sister, Claire...
'Doom' for Switch Cuts SnapMap Feature Multiplayer will be available on launch as a free update.