Kirby Nintendo Switch, 3DS Games Detailed
14/09/2017
Two new kirby games get new details in today's Direct.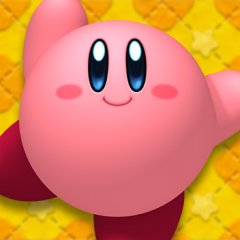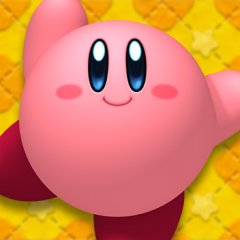 Últimos artículos
'Mario Bros' Announced for Nintendo Switch During a Nintendo Direct today, Nintendo confirmed that several of its arcade classics are headed to Switch.
Project London is 'GTA 5's' Most Ambitious Overhaul Mod Yet Project London aims to build a London-like city in GTA 5. Can't be hard, right? "I got a message the other day," says modder Kieran.
Mod Removes Creation Club News From 'Fallout 4's' Main Menu Bethesda's Creation Club, which sells small pieces of content created by paid modders, hasn't received an entirely warm welcome from the Fallout 4 community.
The Next Game by the Journey and Flower Studio May Come to PC ThatGameCompany, the studio responsible for PlayStation exclusive titles including Journey and Flower, announced a new game earlier today.
Lost Video Games Discovered Years Later It takes a lot of work to make a video game, but some of them still don't make it out into the wild.
Everything We Know About 'Death Stranding' So Far You actually know more about Death Stranding than you think.
'Final Fantasy XV' Easter Eggs to Look Out For There probably isn't a more self-referential series of video games than the Final Fantasy series.
Randy Pitchford Talks Solution for Next Duke Nukem Game .
How to Get Raid Ready for Leviathan in 'Destiny 2' This page contains information on the Raid activities in Destiny 2.
21 Video Games Everyone Needs To Play At Least Once While we hesitate to call these the "best games ever made," they certainly are strong contenders.
Jumping Into Character Customization in 'Code Vein' Like any good RPG, Code Vein has extensive customization options that will change the physical appearance of your character. In the video above, Bandai Namco Studios talks us through the various...
Frustrating Video Games That We Love to Play Anyway I can assume that you love games if you are reading this. Great, so do I. But we all have those games that we look at with a side eye while we play them.
Games With Incredibly Underrated Multiplayer Experience Single player games are pretty good at giving us exactly what we expect - but multiplayer can be another thing entirely. Small things that single player modes get away with can be frustrating...
Awesome Characters You'll Come Across in 'Resident Evil' If Resident Evil provides something else besides twisted gore and paralyzing scares, it unique and colorful characters.
5 Reasons Haters Should Actually Give 'Destiny 2' a Fair Chance .
9 Overlooked Oddities for Your Steam Wishlist There are so many brilliant, weird, funny games around now. It is impossible to catalogue them all, really, but at least we can keep track of the curiosities we love and share them far and wide....
Old Video Game Systems That Should Make a Comeback If you love old video game systems but don't want to fork over the big bucks on Ebay, it's a fantastic time to be alive.
10 Overlooked 2017 Games You Need to Catch Up On Yakuza is a series that's been around for quite a while, but has remained incredibly niche with its cult following.
'Echo' May Be 'Hitman' Meets 'Gone Home' The stealth game doesn't rush its story.
5 Tips to Level Quickly for 'Destiny 2's' Raid Fans React to Super Mario Odyssey and We Get 21 Kills in Destiny 2 Ep.