Everything You Need to Know About 'Dragon's Dogma: Dark Arisen'
03/10/2017
Dragon's dogma: dark arisen puts players in control of a character referred to as the arisen. Your character is originally from a small seaside town called Cassardis, but everything changed when...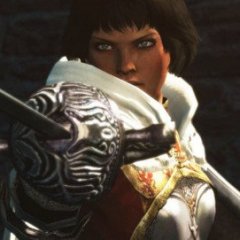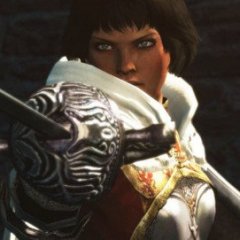 Últimos artículos
5 Games That Get That Cozy Autumn Mood Just Right Costume Quest has you gearing up your friends, costumes, and abilities to help find your twin who was kidnapped by a monster. There is turn-based combat against monsters where your powers are...
Things You Never Knew About 'Batman: Arkham' Very few games get superheroes right, but Rocksteady's Arkham trilogy truly captured what it means to be Batman. Rocksteady got so much right while developing these games, and fans were left...
Welcome Fall with These Autumnal PC Games Overcast skies are looming, leaves are dropping from the trees, and there's an icy chill in the air. Yes, it can only be autumn (or fall), the finest of all the seasons. And so, to celebrate,...
'Gran Turismo Sport' Demo Releasing Soon Gran Turismo Sport is releasing on October 17, 2017, but it would appear there's an option for those who just can't wait or want to try before they buy.
'Sonic 3D Blast' Cartridge Has a Rather Physical Exploit Some fans have found a super subtle secret menu contained within the Sega Genesis and Saturn title Sonic 3D Blast.
Sonic the Hedgehog Live Action Movie Speeds Into Development For a renowned speedster, Sonic the Hedgehog sure is taking a long time to make it to theaters. But the finish line is starting to come into view.
Fanless PS4 Created Using Wood, Stone, Aluminum The only noise you want to hear when playing a console game is the audio coming out of your TV. But all games consoles have fans to keep them cool while pumping out 1080p or 4K visuals. If you...
The Legacy of 'Blade Runner' As 2049 finally hits, we look back at the influence the classic Ridley Scott film had on movies, TV and more...
'Metroid' and the Secrets in Its Password System Metroid, along with the likes of Super Mario Bros and The Legend Of Zelda, was one of those pivotal games that made the NES a must-have system in the 1980s. And if you were a fan of Metroid,...
Nintendo Reveals Mario Used to Punch Yoshi in the Head .
Details in Mario Games You Only Notice as an Adult The Super Mario world is bright, friendly, and funny. Its hero, a smiling, portly plumber, is friendly and non-threatening. It's got all the hallmarks of a classic fairy tale, including a...
The Most Frustrating Games Ever Created If I were to include retro games, the list would be endless.
'Battlefront 2' Story Scene Reveals the Emperor's Final Command Earlier this week we scoped out a Star Wars Battlefront 2 video hosted by John Boyega that hyped up everything the game will have to offer. Included amongst all of it was a brief snippet from the...
Things Only 'Grand Theft Auto' Fans Will Understand From the beginning of the Grand Theft Auto series in 1997, we've enjoyed living the criminal life while tearing through Rockstar's open world cities. And after Grand Theft Auto III helped...
The Most Brutal Video Game Deaths of All Time Check out the Top Video Game Takedowns of All Time...
Dumbest Video Game Controversies That Surprised No One Controversies come and go but some of these are simply awe-inspiring in their stupidity...
10 Dumbest Achievements You Can Get on Xbox One Whether they're too tough, mockingly easy or just plain ridiculous, it's hard to defend some Achievements...
These Superhero Video Games Are the Worst Superheroes and video games might seem like the most natural combination in the world, but they're a trickier fit than you'd think.
The Greatest Boss Fights In 'Resident Evil' History The Resident Evil series has gone through many ups and downs. Long garnered as one of the best survival horror franchises, the last few entries have been met with lukewarm response – and...
'Assassin's Creed Origins' Xbox One Download Size Revealed .