Everything You Need to Know About 'Destiny 2'
31/08/2017
Destiny 2 is an online-only shared world shooter set in the distant future, where a space faring mankind must defend Earth from alien threats that have found their way to our galaxy.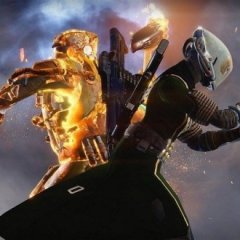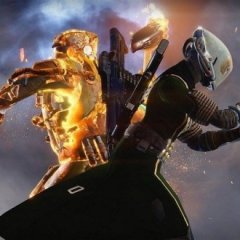 Últimos artículos
6 Potentially Amazing Video Games That Never Made Release Publishers and license holders must absolutely love throwing money down the drain because if they didn't, this feature wouldn't have a leg to stand on.
Video Games With Easy to Beat Bosses Some people play video games for the stories. Some like challenges. Others enjoy solving puzzles, or exploring new and strange worlds, or using games to pass the time while chatting with friends.
September PlayStation Plus Free Games Lineup Revealed Sony has revealed the list of games PlayStation Plus members will get for free in September.
The 15 Year Quest to Mod the Mainland Into 'Elder Scrolls' Vvardenfell is about half the size of Manhattan. You do laps around the island for hours, picking up incidental sidequests from the flawed populace holding on to their lives in musty townships...
'Sonic Mania' Offline Play Bug Patched on PCs People who picked up Sonic Mania yesterday may have noticed quite the problem when attempting to play. A bug was preventing people from playing offline, even though it was supposed to be playable...
The Best 'Fallout 4' Mods You'll Ever Play We're excited about Fallout 4, not just because it's going to be a vast new RPG from the talent that made Skyrim, but because it marks the launch of a new platform for modders.
'Insight': A FPS Where Players Won't Want to Make a Sound Multiplayer FPS Insight encourages players to shoot one another as quietly as possible, as every noise they make will reveal their position on the map to all of the other players.
Only One Player Knows What's Behind This MMO's Mysterious Door For the past ten years, Tibia, a nearly 20 year old MMORPG, has had a mysterious door located in a network of caverns on the jungle island of Banuta. This door, which from all appearances looks to...
How 'Warcraft' Destroyed All Hope For Gaming Movies The Warcraft movie is bad.
Why 'PlayerUnknown's Battlegrounds' is the 'Dota' of Shooters The last thing the internet needs is yet another piece of content on PlayerUnknown's Battlegrounds.
Why Link Isn't Wearing His Green Hat in 'Breath of the Wild' For decades, one of Link's most distinguishing features has been his green hat.
Funniest Places People Have Found Magikarp in 'Pokemon Go' A couple days ago, we showed you where some folks have turned up the brawny Snorlax in Niantic's runaway success augmented reality game, Pokemon Go.
TV Shows That Would Make the Best 'Pokemon Go'-Style Games Pokémon Go is sweeping the nation, with tens of millions of people living out a childhood fantasy by actually getting to be a part of their favorite TV show.
Ways 'LawBreakers' Is Similar 'Overwatch' & How It's Different Release a hero shooter in 2017, and it's bound to be compared to Overwatch. It's simply an inevitability.
Delve Into the Darkness of the Cyberpunk Horror 'Observer' You're an Observer.
'Dragon Project' Finally Brings Monster-Slaying Action to the US One of Japan's biggest free games is finally making its way to the rest of the world with Dragon Project, a monster-slaying RPG coming straight from Sega subsidiary goGame. After topping the...
Best 'PUBG' Moments From The 2017 Gamescom Invitational PlayerUnknown's Battlegrounds continues to be one of the most popular games to watch on Twitch, and there are no signs of this changing any time soon...
All the Things You Don't Know About 'Death Stranding' You actually know more about Death Stranding than you think.
'Sonic Mania' Launches for PC, is Accidentally Online-Only Denuvo's copy-protection system seems to be the problem.
Top 10 Best Sonic the Hedgehog Games, Ranked After a long string of mediocre (at best) Sonic games for the Wii, Sonic Colors finally put everything together and delivered a quality Modern Sonic experience. Developers finally ditched the...