A Look at Some of the Indie Games Coming to the Switch
29/08/2017
SteamWorld Dig 2, Portal Knights, Owlboy and more are on the way for the hybrid system.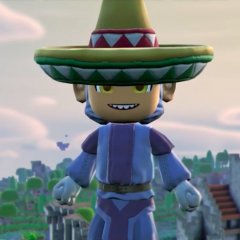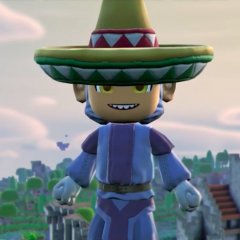 Últimos artículos
The Best 'Civilization 6' Mods You Should Try We still haven't heard back from Firaxis about when we can expect Civilization 6 modding tools, but we know they're coming and should include some improvements over Civ 5's set.
The Strangest Patch Notes in the History of PC Gaming Most patch notes are boring. Fixed a bug that stopped a menu from opening properly. D.Va's Defense Matrix doesn't last as long. Wukong's attack speed is 10 percent slower.
How 'Wolfenstein 3D' Is influencing 'The New Colossus' It's a quaint slice of 1960s Americana: a little town, a busy diner, a chatty friend. With the sounds of a July 4th parade marching down main street, a blonde woman gossips with a waitress.
These Are the Best Strategy Games to Play Right Now When it comes to selecting the best strategy games, we go deep into genre's rich history on PC.
What Does 'Exclusive' Even Mean Anymore? Growing up, were you a Nintendo kid or a Sega kid? While the answer to that question rested partially on which console your parents bought you during those formative years, your preference was...
'Destiny' Gear That Will Be Difficult to Say Goodbye To Destiny 2 is right on the horizon as its console release date stands just one week away. Guardians everywhere are currently doing their last runs of all the activities that the original game has...
15 Things You Need To Know Before You Buy 'Yakuza Kiwami' The remake of the PS2 classic is nearly here but there's a lot that's changed...
Microsoft Reportedly Stops Selling Original Xbox One Console Update: Microsoft has confirmed that it has entirely discontinued the original Xbox One model.
15 Best Secret Cutscenes In Video Games Whether from collecting everything or being at the right place at the right time, secret scenes abound in games...
Top 5 Ridiculous One-Liners in Gaming History As Bungie begins to close the chapter on Destiny with its final live event, they've decided to bring back a few things that made the game such a hit.
Video Game Easter Eggs That Are Hiding in 'Kong: Skull Island' In 1981, Shigeru Miyamoto needed a name for his newest character, a giant gorilla. It only made sense that he'd turn to King Kong for help.
'Double Dragon IV' Is Heading to the Nintendo Switch Arc System Works is helping the Nintendo Switch's digital library expand. A port of Double Dragon IV has been announced for North America, Europe, and Japan.
'Agents of Mayhem' Is One Summer Game You Shouldn't Pass Up I don't know how many times we've written about how amazing 2017 has been for video games. You know things are good when even the dreaded summer drought was all but eliminated. A lot of...
Horror Games That Will Blow Everyone Away in 2018 Good news, horror fans: 2018 is shaping up to be your year. If you like building bases and fighting for survival in the face of an apocalyptic menace, you'll be busy all year.
'Street Fighter 5' Official Menat Reveal Trailer This fortune teller is a new character for the franchise...
Why Bethesda Made 'Brink' Free-to-Play Earlier this week the 2011 competitive FPS Brink unexpectedly became free-to-play, announced only through a brief news post on Steam...
What Makes a Great Tutorial? We run through some of the most significant archetypes and how they work...
The 3 Best Games You'll Never Finish As I get older I find that it's getting much harder to find the time to play all of the great games out there. A fellow video game journalist and I were talking yesterday about our completion...
Top 5 Retro Classics That Made You Rage-Quit Nothing feels better than taking your video game-related frustrations out on an unsuspecting console controller.
7 Great Co-op Games Your Friends Will Love Grab a pal and get started.