15 Things You Need To Know Before You Buy 'Destiny 2'
05/09/2017
Bungie's Destiny 2 is nearly upon us with a PC open beta on August 29th, the full game releasing on September 6th for Xbox One and PS4 and the PC version arriving on october 24th...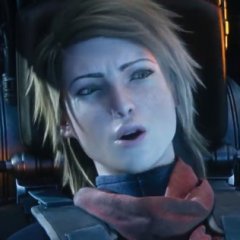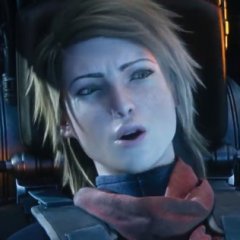 Últimos artículos
15 Things You Need To Know Before You Buy 'Knack 2' An improvement over the original in many ways...
15 Things You Need To Know Before You Buy 'Project CARS 2' .
The Best Ways to Earn Coins in 'Mario + Rabbids' In Mario + Rabbids Kingdom Battle, coins can be found all over, and are a valuable currency to obtain new and improved weapons. This makes coins valuable, and finding enough coins to finance your...
Why 'Final Fantasy XII' Is More Relevant Than Ever 11 years on from its original release, Square-Enix's twelfth prodigal son has returned to finally fulfill its promise.
'Resident Evil 7' Gold Edition Announced Resident Evil 7's long-awaited DLC will be released for PlayStation 4, Xbox One, and PC on December 12, Capcom announced, in conjunction with the game Gold Edition.
Mario Is No Longer a Plumber According to Nintendo We cover some pretty big stuff on this site, but very little is this epochal. It is my sad duty to report that Mario is no longer a plumber.
How 'Grand Theft Auto' Became an Iconic Video Game Franchise .
Elon Musk's OpenAI Bot Beats Pro 'Dota 2' Player Artificial intelligence developed by the Elon Musk-backed OpenAI bested human players this weekend at The International, an annual Dota 2 championship...
15 Video Game Bosses You Felt Bad For Killing Some bosses are downright despicable but there are others that warrant your sympathy....
Top 19 Games to Look Forward to in September 2017 If you thought August was absolutely massive for games, then you'd be right. That being said, September is no slouch...
11 Devastating Samurai Combos to Use in 'For Honor' These 11 essential Samurai combos will put you ahead of the competition in For Honor.
How to Solve the Ringed City's Toughest Puzzle in 'Dark Souls 3' The "Show your humanity" puzzle can be found in the Ringed City Streets bonfire, in the room that can be found right after the shortcut has been opened.
5 Ways People Are Cheating at 'Pokemon Go' Cassidee is a freelance writer and the co-host of a freelancing podcast and a geek culture podcast . You can chat with her about comics, video games, and Corgis on Twitter .
11 Things You Probably Didn't Know About Nintendo .
Role Playing Games With Ridiculous Side Quests Gamers often measure the quality of a role-playing game by its side quests. Even if the game's main story is appropriately epic, it will never pass into the realm of true greatness if the...
'The Evil Within 2' Gets The Gruesome, Giggling Guardian Trailer Bethesda Softworks has released a new trailer for The Evil Within 2 titled The Gruesome, Giggling Guardian.
7 Final Boss Battles That Challenged No One The final boss in any video game should be a herculean task. After slicing and shooting through a half-dozen deadly minibosses, traversing large swaths of dangerous terrain, and finally making...
Everything You Need to Know About 'Destiny 2' Destiny 2 is an online-only shared world shooter set in the distant future, where a space faring mankind must defend Earth from alien threats that have found their way to our galaxy.
6 Potentially Amazing Video Games That Never Made Release Publishers and license holders must absolutely love throwing money down the drain because if they didn't, this feature wouldn't have a leg to stand on.
Video Games With Easy to Beat Bosses Some people play video games for the stories. Some like challenges. Others enjoy solving puzzles, or exploring new and strange worlds, or using games to pass the time while chatting with friends.