15 Creepy Video Game Easter Eggs That Will Keep You Up At Night
25/09/2017
Let us check out the 15 creepiest easter eggs in video games...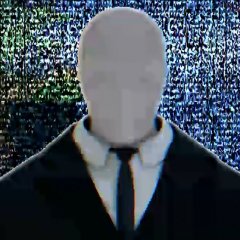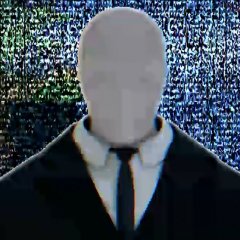 Últimos artículos
Questions You Should Ask Yourself Before Buying A Hyped Game Consider asking these to yourself before jumping into your next game purchase...
15 Upcoming VR Horror Games That Look Terrifying Here are the top 15 upcoming VR survival horror games of 2017 and beyond you need to keep an eye out...
Craziest Ways Video Game Pirates Were Punished By Developers Developers are always looking at new ways to protect the games they make, and also make sure that they don't lose money while pirates and hackers steal their game and much of their hard work...
Weird Video Game Adaptations of Famous Movies It makes sense to start out with a classic game, one that almost defines the failure of the movie game genre. Friday the 13th — wisely seen as one of the worst games ever created — is a...
15 Glitches That Became Features In Video Games On a few rare occasions these glitches actually turn out to not only improve that game, but to change the gaming industry as a whole...
Real Meanings Behind 15 Confusing Video Game Endings Some endings are just a lot more complicated than they seem...
Fun Video Games You Don't Play For the Plot Recent hit video games like Fallout 4, Witcher 3: Wild Hunt, and Grand Theft Auto V are primarily story-driven. Each contain compelling gameplay, but players still receive a diminished experience...
Blizzard Will Kill Support for Windows XP, Vista in October Blizzard has announced that it is ending support for Windows XP and Windows Vista by October. Given that these operating systems were officially retired in 2009 and 2012, respectively, with no...
13 Tips to Improve in 'Destiny 2's' Crucible In order to earn all of your weekly Milestones, you'll need to spend some time in The Crucible. This section details tips and helpful strategies for success in Destiny 2's PvP.
'Team Fortress 2' Female Character Concept Designs Revealed The internal pitch never made it to the full game.
The Untold Truth of The 'Super Mario Bros.' Movie No one could have imagined that a movie adaptation of what might be the most beloved video game franchise of all time would turn out to be an incomprehensible and strangely dark disaster on every...
'Metroid: Samus Returns' Ending Explained This page explains Metroid: Samus Returns' endings, including unlockables, and post-credits scene.
'80s Cartoons Meet Vehicle Combat in 'Auto Age: Standoff' In a distant future, the America we know today is completely destroyed. The chaotic world lies in the balance of two rival gangs; one is desperate to heal and progress, while the other is...
How to Unlock Each Gun in New 'Battlefield 1' Expansion Battlefield 1: In the Name of the Tsar adds 11 new weapons for players to get their hands on, and the sheer variety of death-dealing weaponry is something to behold.
Mobile Games' Most Valuable Tool Is Access to You The mobile videogame "Star Wars: Galaxy of Heroes" frequently sends smartphone notifications to players, in some cases multiple times daily,...
Here's Why A.I. Is Still Terrible In Video Games One of the most common user complaints about gaming is the AI.
The Truth About 'Resident Evil' With Resident Evil 7 scaring us out of our wits, the franchise has once again returned to horrifying form. That said, the series has changed a lot over the years.
What Die-Hard Fans Don't Even Know About Resident Evil With Resident Evil 7 scaring us out of our wits, the franchise has once again returned to horrifying form. That said, the series has changed a lot over the years.
'Monster Hunter: World' Shows Us More Of Its Avatar Creation Capcom had plenty of Monster Hunter: World footage to share at TGS 2017 and we got a look at some footage from the Special Stage presentation with English commentary to go with it.
'Yakuza Online's First Footage From TGS 2017 Revealed Sega revealed Yakuza Online for smartphones and PC last month and we finally got a first look at its gameplay with RPG-style battles in a new video shared at TGS 2017.