XBOX: Juega gratis F1 2019 y UFC 3
31/10/2019Microsoft Store


Durante la promoción "días de juegos gratis".Puedes jugar en tu consola Xbox, al F1® 2019 y EA SPORTS™ UFC® 3.

F1® 2019
El videojuego oficial de 2019 FIA FORMULA ONE WORLD

MÁS INFORMACIÓNofertas-juegos
Table Top Racing Premium
21/10/2019Google Play


¡Carreras potenciadas del tamaño de una pinta! Compatible con Android TV

Table Top Racing es un juego de combate-carreras varias veces galardonado, que te trae el co-creador de 'WipEout', la superproducción de Sony PlayStation. Con gráficas con calidad de consola y juego intensificado, ofrece innumerables horas de diversión y desafíos

MÁS INFORMACIÓNofertas-juegos
Bendy And The Dark Revival ¿es BATIM 2?
26/04/2019

El estudio canadiense Joey Drew Studios ha lanzado un misterioso trailer del juego Bendy And The Dark Revival y cuyo primer capítulo será lanzado a lo largo de este año. Lo que no queda claro es si se trata de la segunda parte del éxitoso juego de terror (Bendy And The Ink Machine) o bien un juego independiente sin necesidad de conocer la trama del original.

etiquetas

MÁS INFORMACIÓNnoticias-de-videojuegos
inFamous Second Son Pelicula Completa Español HD 1080p | Todas las Cinematicas (Game Movie 2014)
21/01/2019

Mas Películas de Videojuegos: https://www.youtube.com/playlist?list=PLcNU_oH-wkJ92uZhczWU9iAVWUu4PKtel
Uncharted Saga: https://www.youtube.com/playlist?list=PLcNU_oH-wkJ-a7MA-BPoyoXdN1lSCFxFH
Lista Juego Completo: https://goo.gl/UqKT5f

Pelicula del Juego InFAMOUS Second Son mostrando cinemáticas, gameplay editado en forma cinematográfica, es decir todo lo mejor

MÁS INFORMACIÓN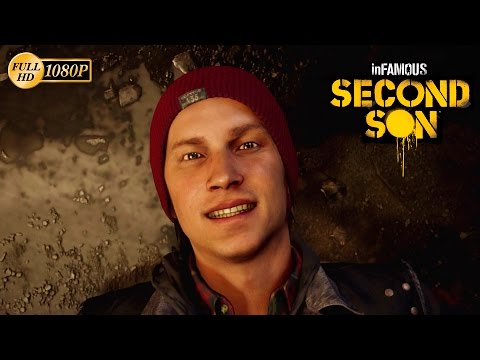 Naruto Shippuden Revolution Pelicula Completa sub Español ???- ??????????????????????
17/01/2019

Naruto Shippuden Ultimate Ninja Storm Revolution Todas las Cinematicas Akatsuki
► Dragon Ball Xenoverse Pelicula Español: https://www.youtube.com/watch?v=-vkxIMLNxic&list=PLcNU_oH-wkJ-cpgHrOSINc4u4DWzBDv61&index=13
☛ Comprar Barato Naruto Shippuden Revolution PC: https://www.instant-gaming.com/es/518-comprar-key-steam-naruto-ultimate-ninja-storm-revolution/?igr=darkplayer

MÁS INFORMACIÓN
'Tekken' llegará a los móviles el próximo 15 de febrero
26/02/2018

A partir del 15 de febrero, los aficionados españoles a los videojuegos podrán experimentar la acción trepidante que hizo famoso a Tekken con el lanzamiento de una versión del juego para dispositivos móviles, tanto para Android como para iOS

El juego incluye más de 100 luchadores.

etiquetas: móviles, videojuegos, tekken, android, ios

MÁS INFORMACIÓN
Análisis Videojuego Injustice 2
01/07/2017

Reseña de Injustice 2, videojuego basado en personajes de DC Visita nuestra página web: frix.com.co Apoyanos en Patreon: www.patreon.com/user?...

etiquetas: videojuegos, injustice 2

»&

MÁS INFORMACIÓN
Comprar un juego incompleto: 'For Honor' y la ¿triste? realidad del mundo de los videojuegos
23/03/2017

Hace unas semanas que Ubisoft publicó 'For Honor', un juego de combate en primera persona que era uno de los grandes esperados de los últimos meses. Los análisis demuestran que se trata de un videojuego que puede dar muchas horas de diversión, pero el problema es que sacarle todo el partido nos saldrá caro.

etiquetas: for honor, dlc, pase de temporada

MÁS INFORMACIÓN
Majotori se relanzará para Steam con un montón de novedades
04/03/2017 MÁS INFORMACIÓN
---
Mapa web | Política de cookies. | Aviso Legal y Política de Privacidad. | Contactar. | Sponsors: /t/juego-in

Country:US